On a sunny day in August 2016, 10-year old Caleb Schwab lost his life on what was claimed to be the world's tallest water slide, the Verrückt, at the Schlitterbahn Waterpark in Kansas City, Kansas. The death occurred as a result of the raft, ridden by Caleb and two others, becoming airborne from the riding surface.
This tragedy has resulted in criminal charges ranging from Interference with Law Enforcement – Concealing Evidence, up to Second Degree Murder. It has also resulted in the payout of over $20 million in civil lawsuits related to this incident. The high-profile nature of this tragedy will likely have a negative impact on all of the Schlitterbahn waterpark properties, which are currently located in Kansas and Texas.
Thus far, various criminal charges have been leveled against the individuals Jeffrey Wayne Henry (a co-owner of Schlitterbahn and co-designer of the ride in question), John Timothy Schooley (co-designer of the ride in question), and Tyler Austin Miles (former Director of Operations for Schlitterbahn in Kansas City).  Criminal indictments have also been filed against the corporations Schlitterbahn Waterpark of Kansas City, Kansas, and Henry & Sons Construction Company, Inc.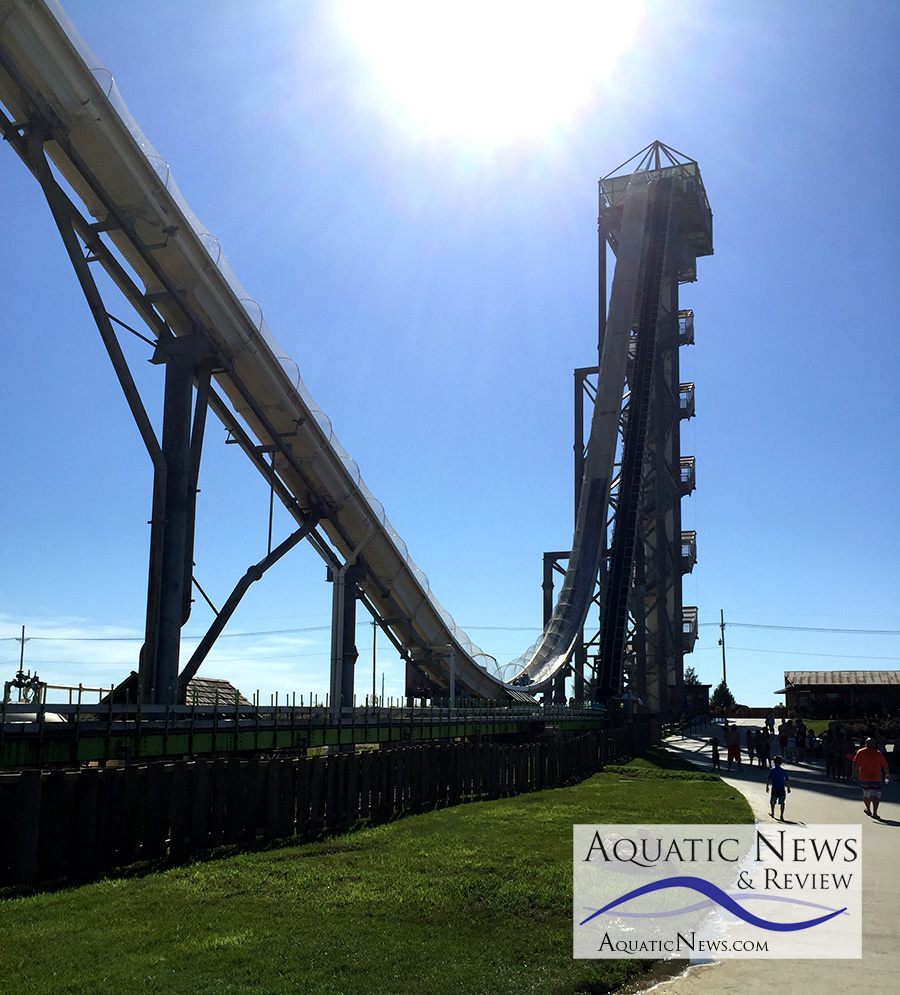 This article is not intended to dwell on the charges or the heartbreaking details of this disaster, but rather on the apparent improper design of the ride that led to this tragic event and the serious lessons we must learn from this incident. The specific details of the criminal case can be found through the various links at the end of this article.
The saddest part of this tragedy is that it could have been avoided if the ride was properly designed by qualified engineers and then constructed to the engineer's specifications and all industry standards. Although design and construction go hand-in-hand with proper operations, inspections, and maintenance to make rides safe for use on an ongoing basis, without the initial design being correct the ride will not operate safely as intended.
If the allegations outlined in the criminal indictment are true, what specifically went wrong to cause this tragedy at Schlitterbahn? The answer is improper design which resulted in some of the passenger rafts going airborne from the ride surface in an unplanned and somewhat unpredictable manner.
Although many subsequent mistakes were allegedly made in this case, including ignoring repeated accident reports and neglecting critical maintenance, the bottom line to this tragedy is that people who were not qualified appear to have designed a ride that was not safe. The unsafe ride resulted in many injuries during its operation and ultimately the death of a rider, before the ride was completely closed.
For a waterpark to function as one harmonized operation, there must be an overall waterpark designer who integrates all rides, features, and systems into a safe and fun facility that is easy to operate and maintain. The better this is done, the more successful and profitable the facility will be.
According to the criminal indictment documents, the water slide ride in question was designed by Jeff Henry and John Schooley. It appears that neither of these men were qualified to design a ride such as this. In fact, the criminal indictment states that both of these men "lacked the technical expertise to properly design a complex amusement ride such as Verrückt. Neither of the two men possessed any kind of technical or engineering credential relevant to amusement ride design or safety."
The indictment also states that experts in the field who later reviewed the design noted that "Verrückt' s design violated nearly all aspects of the longstanding industry safety standards published by ASTM. In fact, the design and operation of the Verrückt complied with few, if any, of the industry safety standards."
Lesson to be learned – proper waterpark design is crucial

The ride should have been designed by engineers who are experienced in design of such rides. Specialized engineers know how to follow all applicable standards and apply proper mathematical calculations related to physics, dynamics, geometry, and structures to ensure safety of riders while maintaining the thrilling aspects of such rides. At Schlitterbahn, it appears that they decided not to hire the experts needed, but rather to "design" the ride themselves.
For our industry, waterpark owners and developers should always hire experts to design every aspect of their waterparks. This principle should never be violated. When experts are hired to design everything according to their qualifications, rides and features throughout the waterpark will be safe, while giving users the experience they expect.
Using qualified designers for every aspect of the waterpark also places design responsibility and liability onto the engineers in charge. There is never a good reason for a waterpark owner to accept this added liability by designing on their own, as appears to be the case with Schlitterbahn.
Short Verrückt Ride Video
How to avoid such issues as waterpark owners and developers
The most important thing a waterpark owner can do is hire a specialized design firm to be responsible for overall design of the waterpark, with integration of every ride and feature desired in a manner that results in a safe and exciting waterpark experience for visiting guests.
All waterparks are made up of rides and features that are usually built by various manufacturers. Each manufacturer is responsible for design of all aspects related to their equipment but has no responsibility for how their equipment or ride is integrated into the overall waterpark systems.
The specialized waterpark design firm works directly for the owner and is normally involved with initial design as well as changes and additions that occur over time in the waterpark. The waterpark design firm can advise the owner in every infrastructure decision through the life of the facility. As elements are added or changed over time, things stay fresh, updated and safe for patrons of the facility. The design firm helps ensure things are always designed and constructed correctly and overall operations and maintenance efficiencies are maintained.
In the case of Schlitterbahn, had a specialized waterpark design firm been involved, the ride in question would  have been designed correctly. Procedures for proper operations, maintenance, and inspections would have been developed and maintained to avoid such disastrous outcomes.
Conclusions for waterpark owners
I have been designing aquatic facilities of all types for over 30 years now. During that time, I have been asked to solve many issues in waterparks that can be directly attributed to poor initial design. More often than not, the main culprit in most situations is poor overall design integration of everything in the waterpark.
To better understand this, stop and think about all of the parts and pieces of a waterpark. The facility may have features such as lazy rivers, wave pools, themed play features, premiere rides, and multiple slide complexes. Each of these elements will likely be designed by multiple experts working for various manufacturers, none of whom know the specifics of the other elements outside of their own. For a waterpark to function as one harmonized operation, there must be an overall waterpark designer who integrates all rides, features, and systems into a safe and fun facility that is easy to operate and maintain. The better this is done, the more successful and profitable the facility will be.
If a quality design firm were involved with Schlitterbahn, they would never have allowed a ride into the waterpark that was designed incorrectly. The waterpark owner would have been advised and a properly designed ride installed instead.
There are certain practices that should be followed without exception to ensure that waterparks in general, and all the various rides and features perform safely and optimally. These sound practices are as follows:
Proper ride and waterpark design by qualified professionals
Proper construction by qualified contractors
Proper testing prior to public opening
Reasonable timeframes for design, construction, and testing
Proper safety procedures, including accurate record keeping
Proper operational procedures
Proper maintenance
Proper ongoing inspections
Multiple lines of communication and authority to close rides or features
Focus on "safety first" at ALL times
In summary, waterparks are very profitable facilities that provide great quality of life improvements and entertainment for customers. As long as care is taken to design and construct everything properly, and rides/features are maintained and operated according to design guidelines, tragedies as occurred with Schlitterbahn can be avoided. The public must always feel safe in order to keep our industry strong.
Links to more documents detailing the specifics of the Schlitterbahn Verrückt Tragedy